Betty & George
Pearl was high bidder on this prize.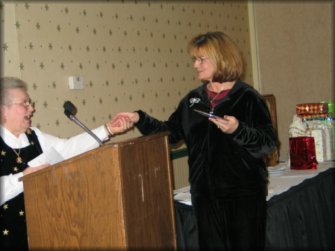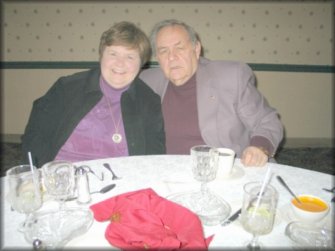 Pauline giving Roseann her award for her Daddy Warbucks.
Pat Lorenze and husband Fred.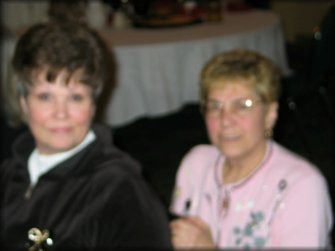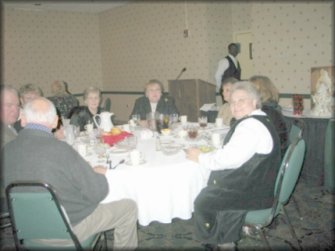 Only pic of the photographer, Barbara Burdick, with Betty.
Some of the members chatting at dinner.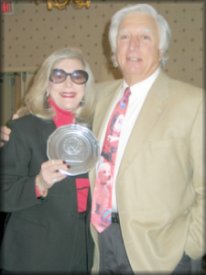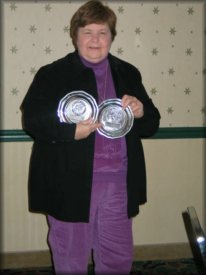 Judy & Sherman
Pat getting her 2 awards, for Ch.Paperbirch Bill Bailey, PCA winner of Best Toy Puppy and Ch.Paperbirch Lil Trickster, another Ricki son.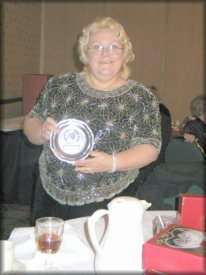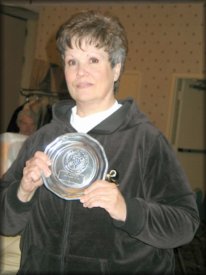 Pearl getting her award for her brown mini boy Leroy.
Betty getting her award for Ch.Arabesque You Talking To Me.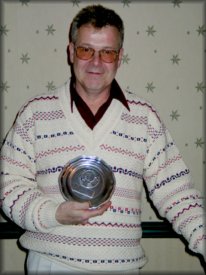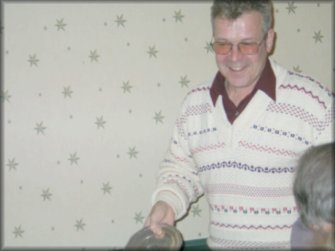 George getting his plate for Ch.Lyca Grid Iron Gold.
George showing off his plate.